Think for a second about something you really don't like to do, that you kind of have to. Something you put off as long as possible and avoid altogether if you can. 
Maybe it's going to the dentist, doing laundry, mowing the lawn… 
Well for 17-year-old in Kieran Moise — it was getting haircuts. 
(((clip))) 
He's got the coolest afro, 19 inches from side to side, such a cool look.
But Kieran recently graduated from High School and joined the Air Force Academy.  So, of course, the hair's gotta go,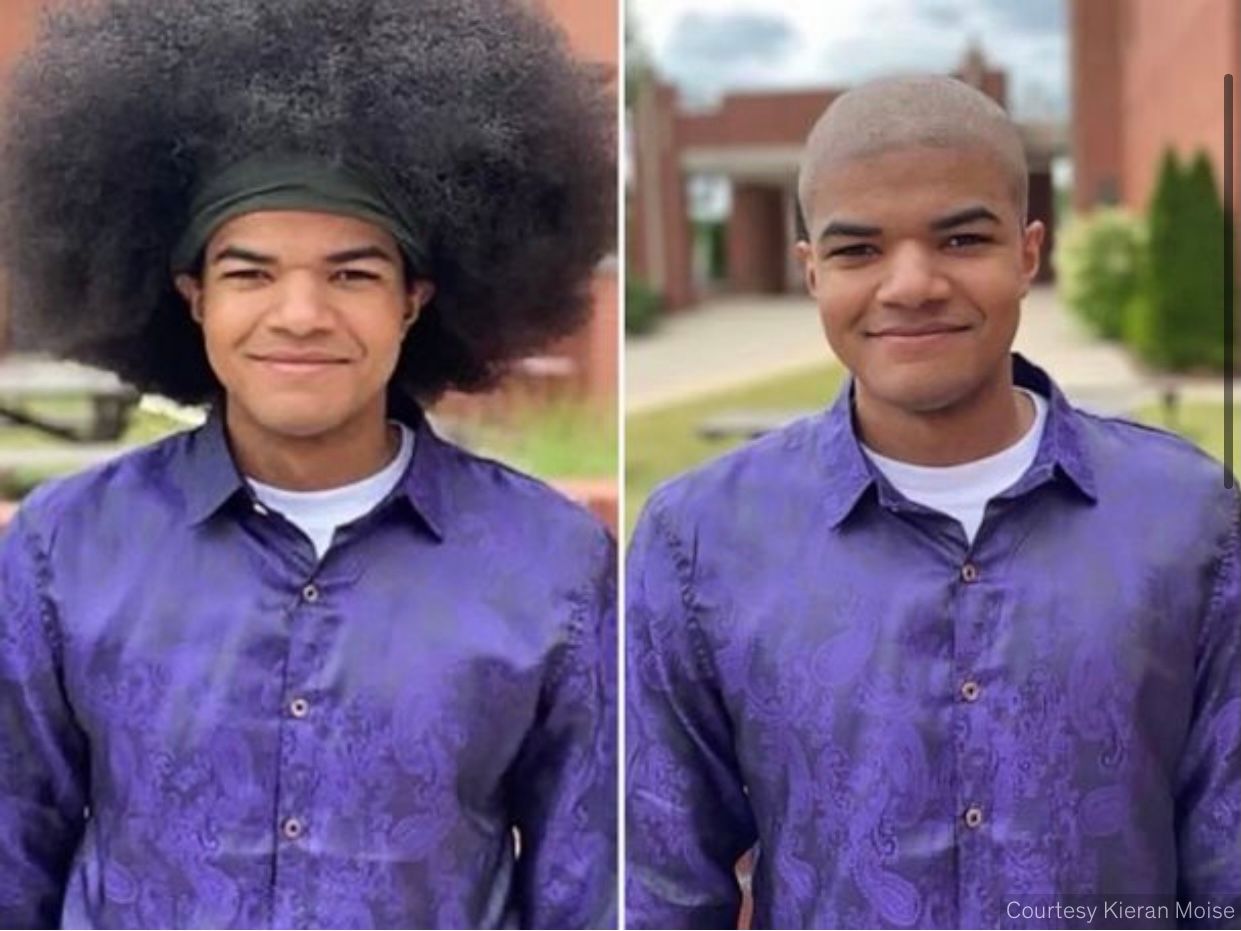 So Kieran donated his hair to a charity called Children with Hair Loss — which provides free human hair wigs to children and young adults who've lost their hair due to cancer and other medical reasons. 
But that's not all.  He also turned his haircut into a huge charity event so people could come watch.  And he ended up raising $38,000 for St. Jude Children's Hospital. His mom says he's always had a big heart… and she's obviously right about that. 
So Kieran Moise — you ARE the most awesome person on the planet today! 17 years old making this kind of an impact, what a great kid. And thank you for your service, and thanks for inspiring us all! 
 (This actually happened back in May, but The Washington Post just featured Kieran's story.)